Shopping for new footwear is so exciting that it's easy for one to get carried away and make silly blunders. Here are 5 mistakes you shouldn't make when you shop for new shoes.
Not Focusing on the Purpose
One truth about women is that they do not always shop with an actual purpose. Almost all women are guilty of having made shopping a habit and a hobby. Nevertheless, there definitely are times when you shop for a reason, where you look for something very specific.
In such situations, always remind yourself to stay focussed on the purpose and not get carried away by lovely stuff you bump into along the way. If you are looking for knee high boots for instance, focus on your search or you will end up going home with items you do not need instead. 
Not Doing Some Research
When it is the first time you will be exploring a specific style, such as long boots as mentioned above, you need to do plenty of research. Trying out new footwear can certainly be fun, but requires care at the same time.
Thus, look for more information as to why people choose the specific style, what type of outfits it goes with, and occasions they are best worn at. You need to know when to avoid wearing a certain type of footwear and why. Thus, a lot of research is required before you try out a new style or kind of footwear for the first time.
Not Knowing Your Size
A lot of people are not bothered to measure their feet, and choose to go with a guess. This is one mistake you should never make. You may think you know your size, but the best way to know is by taking your measurements. Knowing the exact size is even more important when you shop online, so you won't be dealing with the hassle of exchange and/or return.
Check out a quick video tutorial on how to measure your feet. Do not forget to measure your foot width, too, as it could be super helpful in choosing shoes that fit perfectly. One tip to remember: if you find that you are in between standard sizes, always choose the bigger size.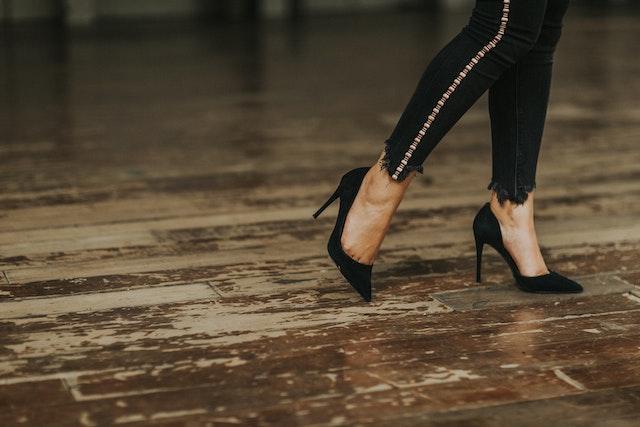 Not Aware of Materials
One of the key things you need to learn about while you research footwear is materials they are made of. This is even more important if you are someone with sensitive skin and prone to allergies. Not knowing about materials can lead to a waste of time and money.
However, when you know which materials are the friendliest on your feet, it makes it easier for you to make the right choices while you shop, and you wouldn't end up dumping money on something you would never be able to wear.
Not Trying on Footwear
When you shop physically at a store, always try on your footwear. Put them on and walk a few steps around the store, take them off and try them on a second time if you have to. This should help you decide whether it's a perfect fit for you.